My Masterclass Education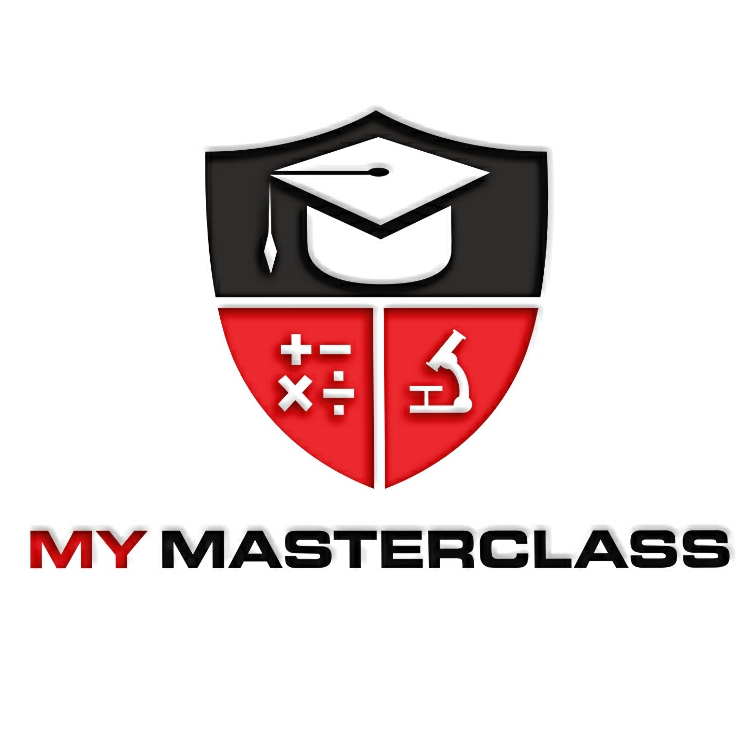 ACRA: 201428877G

Views: 816
Score: 4.28571428571429
Reviews: (14)
About Tuition Centre

My Masterclass Education is a premier tuition centre in Bishan, Singapore (Upper Thomson). My Masterclass Education specializes in Math and Science Tuition. Our tutors are subject matter expert in each field - Physics, Chemistry, Biology, Integrated Math, E & A Math. Lessons are conducted in a small group to focus on your child. We have our own materials with questions of different level of difficulty. We train our students to think critically to understand concepts, rather than memorizing. Concurrently we expose students to the type of questions frequently asked & highlight common errors students make. With our proven methodology, we have delivered 100% improvement in results to our students.
Website
Branches
Classes
Reviews

Jonas, Chung Cheng High Main (258 days ago)
Ms Janice helped me with Chemistry and Biology. Her guidance and encouragement helped pushed me from a C6 to A1. I now understand science better and I am grateful for all the notes and teachings!


Mrs Chong, Parent, Hwa Chong Institution (258 days ago)
My son studied Science & Math at My Masterclass Education. All the tutors helped him score A1 in his Science & Math by exposing him to a wide range of questions. They also gave valuable advice on getting into the Science, Math Talent Programme (SMTP).


Megan, Naval Base Secondary (258 days ago)
Thank you teachers for giving me extra help I needed for science, I understood better for both subjects after attending this tuition. The worksheets, notes and lessons are appreciated and thank you for patiently attending to me when i have problems or when i cannot cope.


Jing Xuan, Dunman High School (258 days ago)
Mr Ivan's Mathematics classes are clear and he teaches Math passionately. He is patient and probes me to think so I can understand concepts better. I know where are my mistakes for the school papers now.


Jasmine, Parent of Holy Innocent High (258 days ago)
My boy scored borderline for Science and Math. After having Science Physics lessons with My Masterclass his grades improved from C6 to A1, which has never happen before. We took up Math with My Masterclass and he managed to score the highest in class.


Mrs Loke, Nanyang Girls High (IP) Parent (258 days ago)
My daughter takes Physics, Chemistry & Integrated Math with My Masterclass. She has shown improvement within 2 months of lessons at My Masterclass. She feels good and has learned something new after the lessons. This helped with her confidence level.


Mrs Lew, Parent of Anglo Chinese School (I) (258 days ago)
My son mentioned that he has learned more from the tutors at My Masterclass than his teachers in school. He is top in his class. Thank you for understanding him and guiding him all these time.


Gwen, New Town Secondary (258 days ago)
Dr Jason always help me in answering my many questions in Biology. He explains it clearly and make it easy for me to understand. Thank you for always being patient and teaching me even after class.


Jaime, Dunman High School (258 days ago)
Mr Mason's classes are very useful, he teaches in such a way that concepts are easy to understand. I got an overall A for my exams and GPA of 3.66. Thank You My Masterclass.


Estelle, CHIJ Katong Convent (258 days ago)
Thank you Dr Jason for your patience, and kindheartedness in teaching. My Biology has improved a lot thanks to you. You are like no other Teachers I have!


Elizabeth, Ang Mo Kio Secondary (258 days ago)
My Masterclass prepares me well for exams with notes and questions. I manage to score full marks in Science! Thank you Teachers!


Colin, St. Joseph Institute (IP) (258 days ago)
Both Mr Mason and Ms Janice has helped me a lot with all my doubts in Science. Lessons are easy to understand and fun with them. Thank you for making these lessons fun and enjoyable.


Nicole, CHIJ Toa Payoh (258 days ago)
Mr Mason is always patient with me even and don't hesitate to teach me again difficult concepts that I might have forgotten. He had made learning Physics fun!


Batrisysia, Bedok South Secondary (258 days ago)
Ms Janice enriches me with Chemistry knowledge and helped me understand parts of the Chemistry module. The worksheets My Masterclass provided are very useful and helped further improve my understanding of Chemistry. I am grateful for the time and effort in preparing those worksheets for us.


---